A Dry and Thirsty Land
Most places could have images of a dry and thirsty land, but somehow the Middle East and its' wildernesses and deserts spark amazing imagery.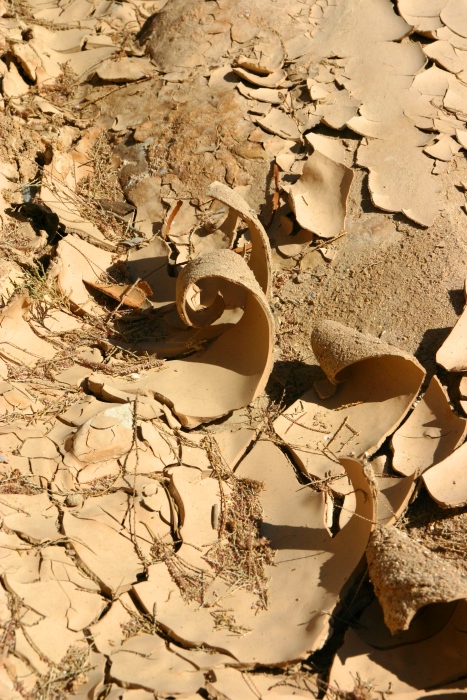 The Sinai wilderness after water from
one of the rare storms has soaked into the ground.
Psalms 63:1

O God, You are my God;
Early will I seek You;
My soul thirsts for You;
My flesh longs for You
In a dry and thirsty land
Where there is no water.
(NKJV)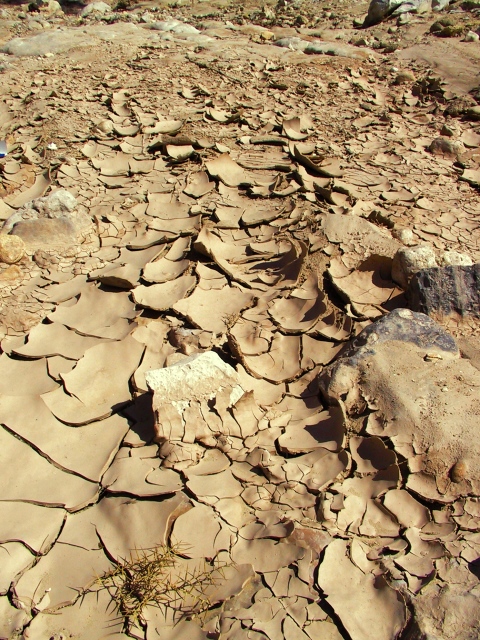 Sinai dry storm creek
Isaiah 44:3-4

3 For I will pour water on the thirsty land, and streams on the dry ground; I will pour out my Spirit on your offspring, and my blessing on your descendants. 4 They will spring up like grass in a meadow, like poplar trees by flowing streams. (NIV)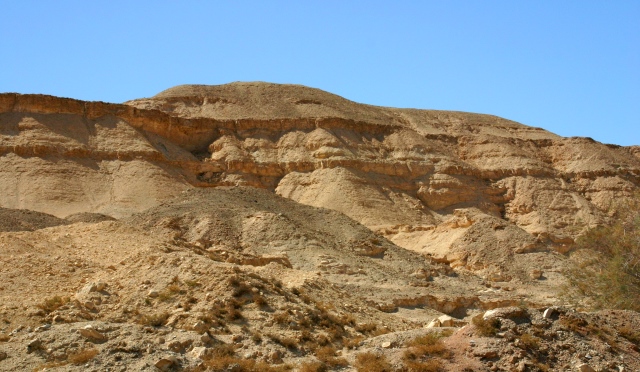 Sinai wilderness: fertile soil in need of rain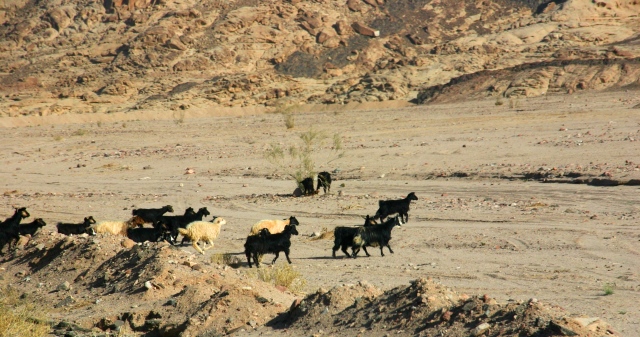 A flock of goats searching for food in the parched wilderness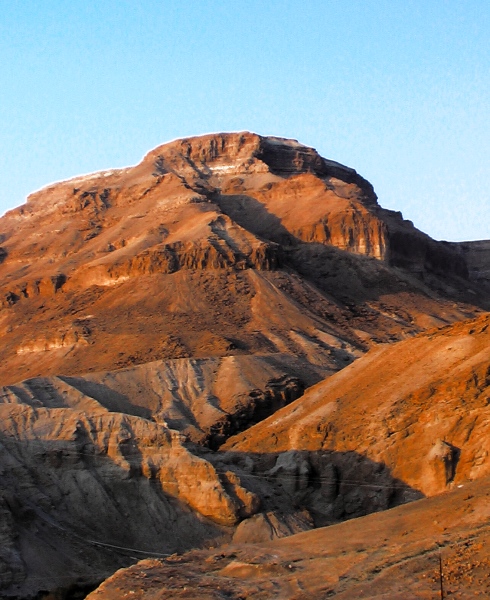 The same landscape in Israel: the Judean Wilderness
near the Dead Sea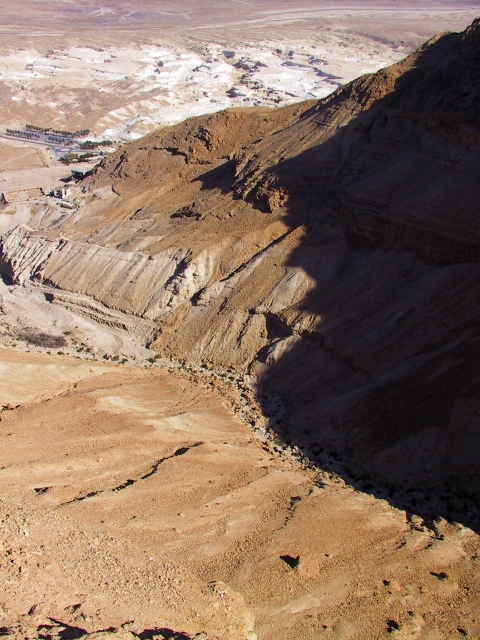 The Judean wilderness south of the Dead Sea.
Notice the palm-tree plantation in the valley. It is using water piped
from miles away. Again, the land is very fertile but in need of much rain.
Ezekiel 19:10-13

"'Your mother was like a vine in your vineyard planted by the water; it was fruitful and full of branches because of abundant water. 11 Its branches were strong, fit for a ruler's scepter. It towered high above the thick foliage, conspicuous for its height and for its many branches. 12 But it was uprooted in fury and thrown to the ground. The east wind made it shrivel, it was stripped of its fruit; its strong branches withered and fire consumed them. 13 Now it is planted in the desert, in a dry and thirsty land. (NIV)