Question: Garden of Gethsemane.
Answer: Gethsemane comes from the Aramaic words "oil press" (for more on olive presses, click here). With the Mount of Olives featuring a grove of olive trees (John 18:1), an area for pressing the olives would naturally be located nearby. This "garden" was located at the base of the Mount of Olives immediately across the Kidron Valley from the Temple Mount. Some of the surviving olive trees in this location are 2000 years old (see especially third photo below). As with most Biblical sites (real or speculated) in Israel it is marked by a shrine. The site also commemorates the supposed rock that (traditionally) Jesus went to pray at (Mark 14:32-35). The bedrock can be seen inside the church (not in the photo) at the altar area.
Notice the photo (4th down) taken through the olive leaves showing the wall of Jerusalem and the gold Dome of the Rock which now sits on the temple site. This gives an idea of how clearly Jesus and the disciples would have been able to see the temple from this location.
And yes! It is snow you see in some of the photos. While rare, it can snow in Jerusalem... it had been 11 years since the last time.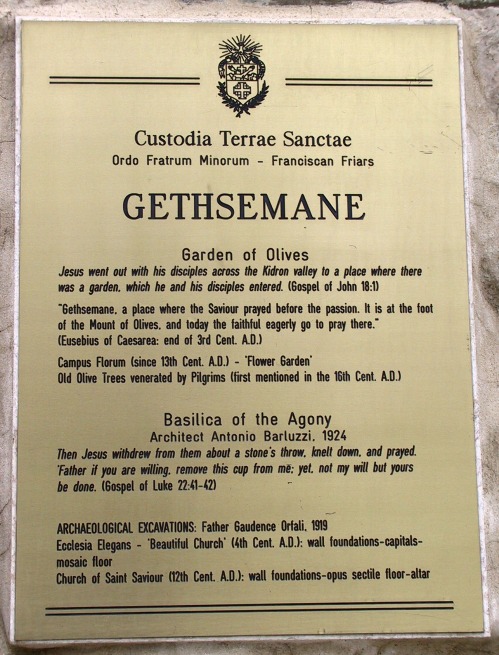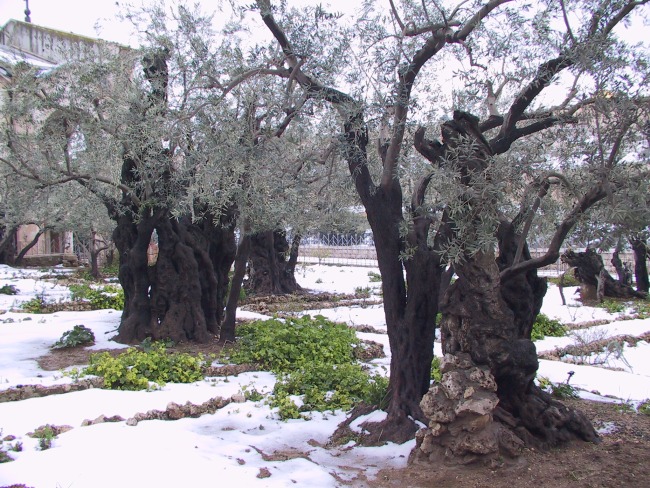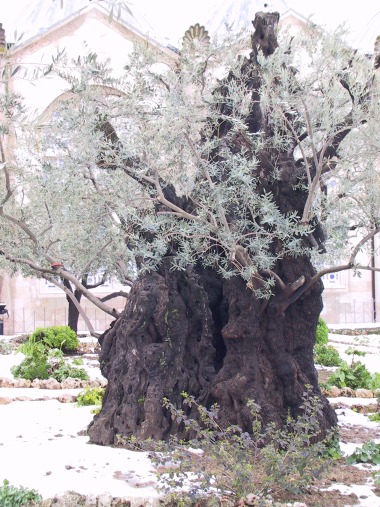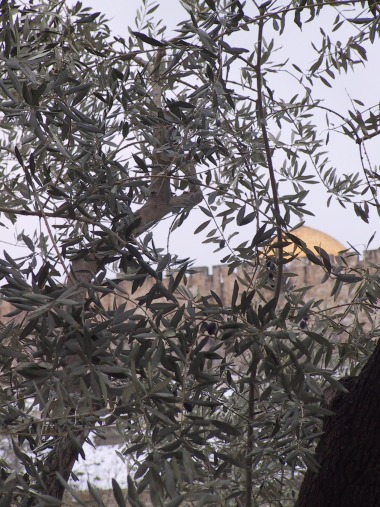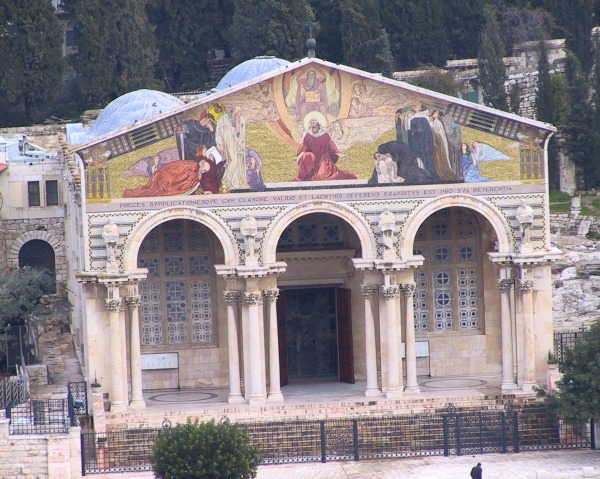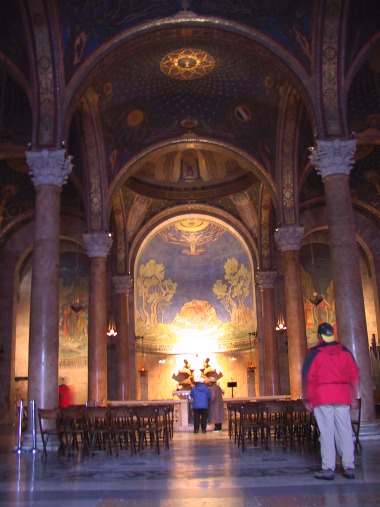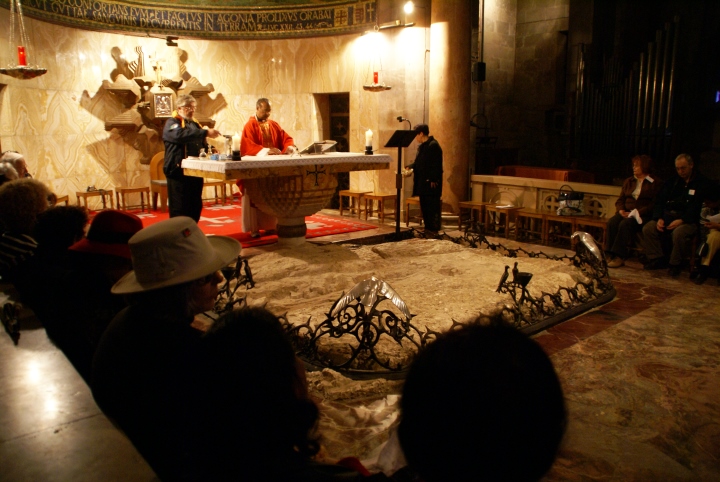 Roman Catholic Mass at the altar -- notice exposed bedrock.