Dan had become an important city very early in the divided kingdom. Shortly after Jeroboam had successfully claimed Israel (north), leaving the son of Solomon, Rehoboam, only with Judah (south), Jeroboam made Dan a religious destination. In order to dissuade the people of Israel from going to Jerusalem to worship, Jeroboam created two counterfeit places of worship, installing golden calf idols at each. To go with this new system of worship, and adulterated priesthood and multiple high places, such as those of the pagan nations, were installed throughout the land.
1 Kings 12:26-31 Jeroboam thought to himself, "The kingdom will now likely revert to the house of David. 27 If these people go up to offer sacrifices at the temple of the Lord in Jerusalem, they will again give their allegiance to their lord, Rehoboam king of Judah. They will kill me and return to King Rehoboam." 28 After seeking advice, the king made two golden calves. He said to the people, "It is too much for you to go up to Jerusalem. Here are your gods, O Israel, who brought you up out of Egypt." 29 One he set up in Bethel, and the other in Dan . 30 And this thing became a sin; the people went even as far as Dan to worship the one there. 31 Jeroboam built shrines on high places and appointed priests from all sorts of people, even though they were not Levites. (NIV)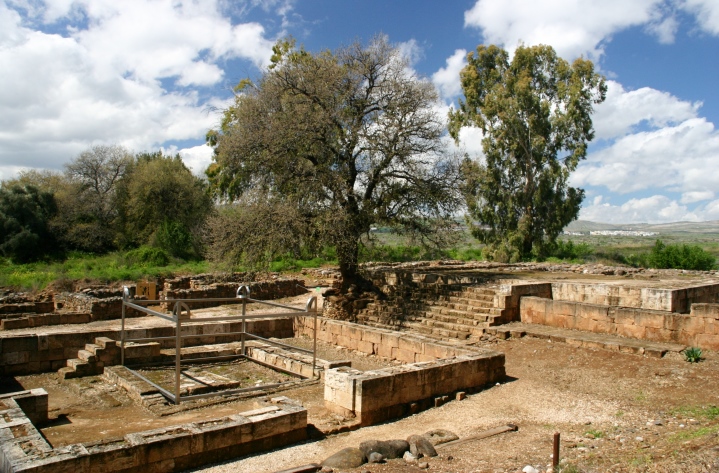 High Place of Jeroboam (Temple and Altar Area)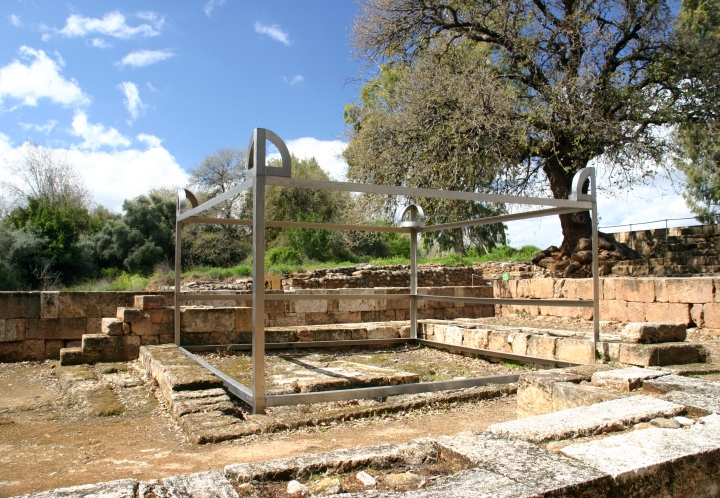 Metal frame shows size of altar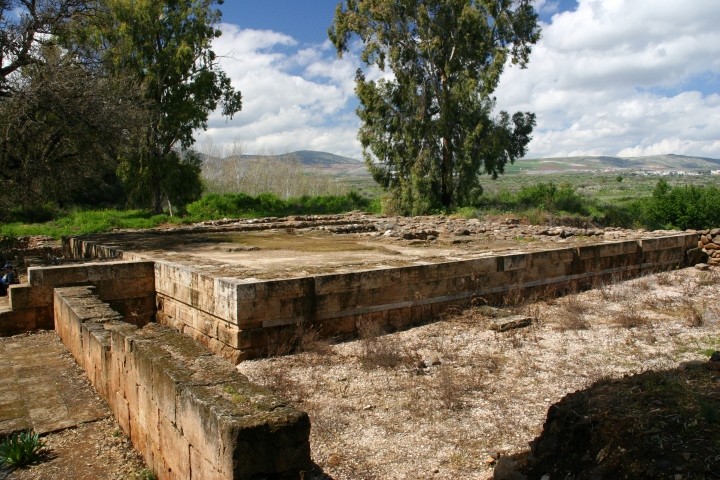 Upper temple platform (i.e. holy of holies)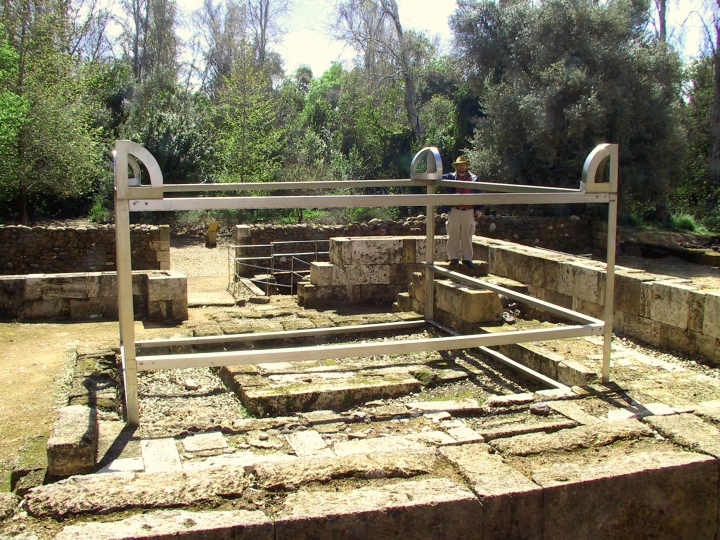 Another view of the altar, author (Brent) standing on stairs for size perspective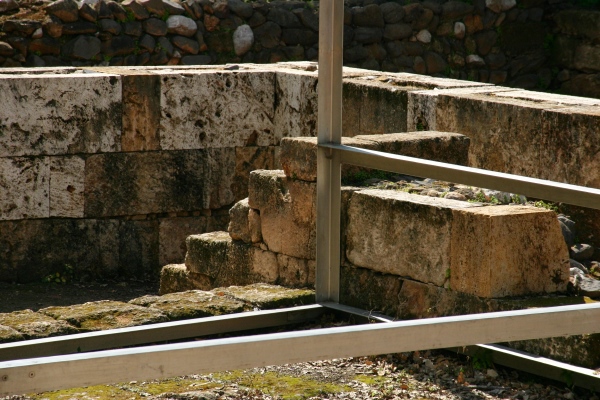 Stairs up to the altar (1 of 2 sets). Contrast what God said to do...
Exodus 20:26
And do not go up to my altar on steps, lest your nakedness be exposed on it. (NIV)
While subsequent reforms dealt with aspects of the paganism which had spread throughout the region, the golden calves remained an ongoing abomination - one singled out by Scriptures.
2 Kings 10:28-29 So Jehu destroyed Baal worship in Israel. 29 However, he did not turn away from the sins of Jeroboam son of Nebat, which he had caused Israel to commit - the worship of the golden calves at Bethel and Dan. (NIV)
In the eighth century, just prior to the fall and captivity of the northern kingdom, the prophet Amos again singles out the false god of Dan. Perhaps the surprise of his words should be that Beersheba, in the far south of Judah, is also identified as a place that had followed suit.
Amos 8:14 They who swear by the shame of Samaria, or say, 'As surely as your god lives, O Dan,' or, 'As surely as the god of Beersheba lives'- they will fall, never to rise again." (NIV)
With Israel falling to Assyria (Tiglath-Pileser III, see 2 Kings 15:29) and the subsequent exile, Dan fell into ruin and oblivion.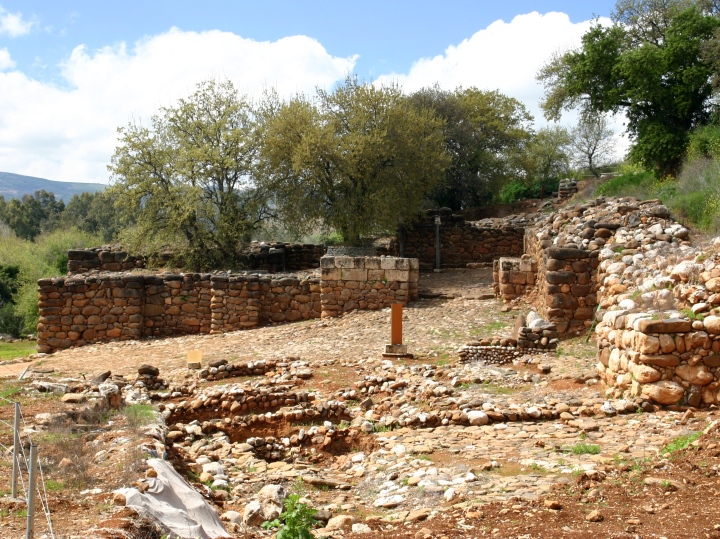 City Gate of Tell Dan from time of the divided kingdom.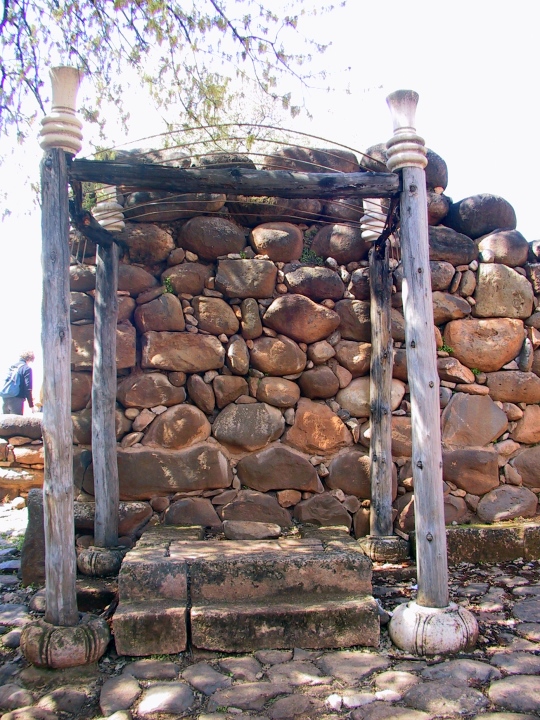 Inside the gate area (see previous photo). Canopied throne site.